Divining
A Memoir in Trees
By Maureen Dunphy
In sixteen essays, each named after a species of tree, Maureen Dunphy explores the nature of human-arboreal relationships, and how each of these trees has literally served as a friend, a confidante, or a place to rest. The depth and diversity of these relationships are revealed through essays that are both intimate and universal, moving and informative.
While Dunphy's relationships with trees are unique and personal, her work reveals the deep-rooted complexity that connects all of humanity to our staunch, upright companions in life, the members of the "Standing Nation." Beyond providing oxygen, food, and shelter, trees can be sites of emotional refuge, sources of intellectual enrichment, and a boon to physical, mental, and spiritual health.
With essays, such as "Stairway to Heaven: The American Sycamore" and "Rocky Mountain High: The Colorado Pinyon," Dunphy gives readers many ways to reimagine our relationships with nature and self. Within reflections of her personal experience, she skillfully integrates scientific facts to achieve a balance of passion and practicality. While technology, screens, and the stress of the modern world directs our attention elsewhere, Dunphy brings the reader back to the trees right outside our windows.
Purchase Divining, a Memoir in Trees at your local bookstore or wherever books are sold:
Praise for Divining, A Memoir in Trees . . . 
"In Divining, Maureen Dunphy creates a voice that weaves poignant lyricism, the observational objectivity of a scientist, and the warmth of a welcoming conversation on the front porch. As we listen to her story, we once again want to climb that old maple in the backyard, only this time we will listen to the language of the leaves."
Author, Practicing to Walk Like a Heron (Wayne State University Press, 2013), co-recipient of the gold medal for poetry from Foreword Reviews
"In Divining, veteran writer Maureen Dunphy brings her carefully honed prose to this personal genre. In 16 essays, she explores different species of trees that have touched her life, a mixture of botanical information and her personal remembrances. She captures the moment, the short-lived foliage, and the eternal, the deep roots reaching to an ancient past. These narratives––both profoundly personal and enormously universal––are a rich and joyous read."
Host, Michigan Writers on the Air, Interlochen Public Radio 
"I've read all of Maureen Dunphy's books with interest and consider her an important voice in Great Lakes literature. With Divining, A Memoir in Trees, she gives us an intimate, honest, and highly original view of the complexities of human life as seen through nature's lens."
Author, Up North in Michigan and The Living Great Lakes
"Divining is a carefully constructed journey with one of Michigan's most talented writers. It does not pretend to include every tree, or every detail about the trees who appear in the book. Instead, it uses trees as anchors in deep waves of story. As she describes trees she has known from the Great Lakes to the central mountains and ocean coastlines, Maureen Dunphy connects a lifetime of memories to needles, leaves, seeds, bare branches, moist breath, bare roots, and remnant rings of ancient stumps. Each chapter folds over an origami-like idea centered on a species of tree but is really about the relationship between people and the trees they often forget to see. History, science, social systems, ceremonial requests and the power of trees to heal are all part of the conversation. In her "memoir in trees," Dunphy urges readers to listen more carefully to the Standing Nation, but she also models listening to our own younger and older selves as we consider roots and branches."
Author, What the Chickadee Knows (Wayne State University Press, 2020) and Weweni (Wayne State University Press, 2015)
"This amazing memoir tracks one woman's connection with trees, with the natural world, with home and place. It is deeply personal and informative, intimate and well-researched, tender and science-based. Those contradictions make it both relatable and important in this time of climate crisis when the value of vigorous forests (and individual tree species) cannot be overlooked. Each chapter spirals around a central tree, from the maple to the crepe myrtle. Dunphy uses each species as both framework and also deep metaphor for life growth. . . . Threaded through all of her places are luminous moments of connection, her life history and love of the trees."
Author, As Long As I Know You, winner of AWP's Sue William Silverman Award for Creative Nonfiction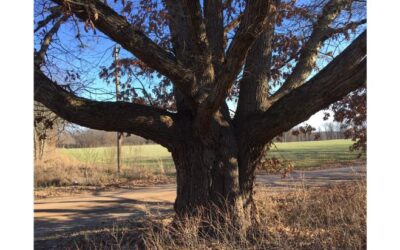 Writer and outdoor enthusiast Sondra Willobee and her husband Ed have canoed, hiked, and camped throughout the United States. Sondra blogs about many of these adventures at Down by the Riverside. You may find you agree with me: she has a wonderful aptitude for...
read more